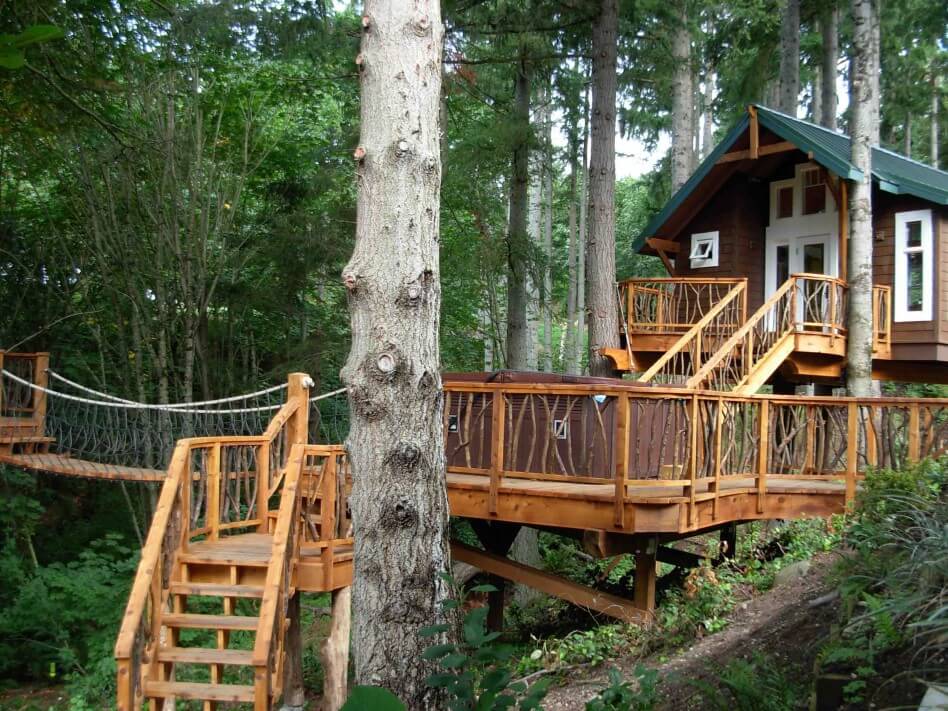 What if your balcony isn't safe?
Designing a balcony, patio or a raised terrace has strict rules to ensure the safety of users.
First, where the risk of fall is 600 mm to 1800 mm (2 to 5.9 feet), a secured railing with a minimum height of 900 mm (approx. 36 inches) is mandatory. If the risk of falling is greater, its height should be 1070 mm (approx. 42 inches). To prevent young children to venture there and get hurt, the guardrail must not contain any horizontal element favoring escalation and the spacing between the balusters of the railing must not allow the introduction of a spherical object 100 mm (4 in) or the size of the head of a toddler.
In terms of exterior stairs, stairs while having three or more risers must meet the same requirements. Moreover, it must be equipped with a handrail on at least one side and between 800 and 965 mm (32 and 38 inches) above the nosing. In the case of a staircase of 1100 mm (43 in) wide or more, there must be a handrail on both sides.
The maintenance of balcony components is essential so that they remain strong and secure. Among others, the surface should favor the drainage of water away from the building and the structural assembly should rest on bases free from rot and prevent movements due to ground frost.
Be aware that an accident resulting from non-compliance with these rules would make the owner responsible. To ensure the compliance of your balcony, it is strongly recommended to check with municipal authorities and your insurance their specific requirements and make the necessary corrections.
Want to play a little game ? As part of their work, Legault-Dubois inspectors are daily confronted with buildings that they must qualify to make the appropriate recommendations. And you, would you be able to list non conformities visible from the patio of the next photo?