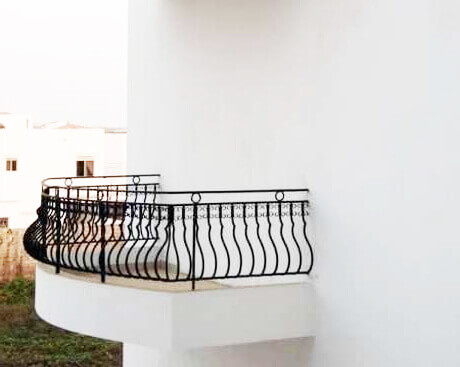 In a real estate transaction? 3 tips to avoid common mistakes
In our previous column, we warned young shoppers about pitfalls they might encounter when buying their first home. This week, we are going for 3 additional tips, but that are this time for all property buyers. Based on our experience acquired through thousands of inspections and legal expertises, we present these tips to help you avoid common errors that may appear after the transaction. Read our article and learn how to beat those errors during the process of buying your home.
Have it inspected, have it inspected, have it inspected …
We cannot say it enough; the pre-purchase inspection is an essential step in any real estate transaction. Why ? First, it allows you to make sure you do not fall on a lemon. Despite all your knowledge of housing, a professional inspector will be able to target issues and raise doubts that most people will not see.
Then, article 1726 of the Civil Code of Quebec says that the buyer must exercise caution and diligence. However, unless you are a building professional yourself, the failure to have a pre-purchase inspection carried out could be considered negligent and thus be held against you if you discover a hidden defect following the sale.
It is therefore essential to find a competent, impartial inspector who has no financial or other interest in the sale of the building. Also, look for an inspector with whom you feel confident, who works for you and who will not be complacent with the sellers or brokers.
Follow the pre-purchase inspector and ask questions
During the pre-purchase inspection, stay close to the inspector. Follow him during his inspection and ask questions. If the inspector is conscientious and supervising, he will be able to provide you with a wealth of information on the building and may also offer advice on its maintenance and operation so that you can better understand the house and prepare yourself to live in it. It is possible that the words of the pre-purchase inspector will be questioned by people who have a financial interest in the transaction and that some of them try to divert your attention from the essence of the inspector's message. If this situation arises, keep in mind that your inspector looks rationally at the transaction and that his job is to inform you about the current state of the building, impartially.
Wait for the report before making your decision
Sometimes the inspection takes place in front of a larger crowd: the seller, your real estate agent, the seller real estate agent, your parents, a friend, a brother-in-law or an uncle whom you trust … The inspector often gets questioned by everyone, and although he does his best to stay focused, he may fail to pick up a small detail. It's only at rest, quiet at his desk while writing your report, that the inspector will realize his oversight and add the information to the report. To this, you should be added the time necessary for the quality control of the report. This step, carried out by a certified controller, is essential to ensure that the inspector's procedure has been followed and that the interpretations in the report are accurate and complete. You should beware inspectors who promise to give you your report on site or within a ridiculously short time period. Opt instead for a serious company that, while remaining within the deadlines of a real estate transaction, will take the time to double-check the work of the inspector to offer you an optimized report.
In conclusion, the inspector is your most valuable ally when it's time for you to buy a property. It puts a professional and impartial look on the building, which is difficult for you to do because of your emotional involvement. Choose your inspector not in consideration of his fees, but rather his skills, his credibility in the industry and especially the confidence he inspires you.
Click here to learn more about our pre-purchase inspection service and see all the benefits of our exclusive home inspection program My First Home!