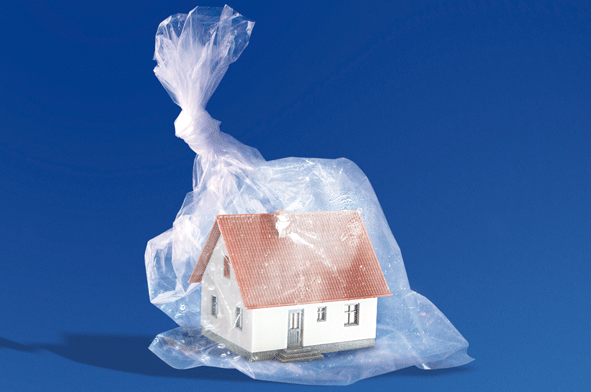 Is your house suffocating? Find out why?
In our everyday conversations, too often, and wrongly, we attribute poor indoor air quality to a house that it is too "insulated". This terminology is wrong. A house can never be too insulated, but the quality of its indoor air can still be affected by another factor: the airtightness of the house. Take advantage of our explanations to finally understand how your home breathes.
Insulation or airtightness !
 If you are concerned that your air quality is affecting your
health, Talk with our specialists and get all the facts!
In order to simplify the situation, we will first make the distinction between insulation of your house and its airtightness. Imagine taking your warmest, thickest woolen blanket and placing it on your head. You will immediately feel a lot of heat, while continuing to breathe normally. Your blanket thus acts as a good insulator while allowing air to pass through.
Now imagine covering your head with a plastic bag, taking care to tighten it around your neck. What would happen to you? The bag, which however has no insulating value, would quickly fog up, then you would become dizzy from the lack of oxygen. Well, the same thing can happen in an airtight house, whether it is insulated or not. A house where the indoor air is not sufficiently renewed can cause problems of excess humidity responsible, among other things, for fogging in the windows and the proliferation of mold that is damaging to the house and to the health of the occupants. .
A well-insulated house, that is, with a lot of insulation in its walls and attic, is therefore not necessarily airtight. Which leads us to the following question: Would you go outside on a cold winter day wearing your warmest coat, but unzipped? What good is it to have such a warm coat if it is not properly closed! Or, what's the point of having a well-insulated house if it looks like a colander and lets a lot of air in and out?
A house that lets drafts through is never desirable, as the indoor air becomes dry and heating costs are high. This is the case with most houses dating from before the 1980s. Since then, the houses have been built much more tightly with efficient products and techniques. By "closing our coat", we reduced uncomfortable drafts while saving energy. On the other hand, by reducing the natural renewal of the air in the house, we affected its purity, as in the example of the plastic bag on the head. So where is the balance?
Let's go back to our example. You are outside in the middle of winter, your thick coat is securely tied. You are comfortable. Is your breathing affected by your coat being airtight? Of course not. The same goes for an efficient and healthy house: it must be well insulated, well airtight and above all have a ventilation system allowing the air to be changed according to your needs, such as a heat recovery air exchanger (HRV). This device then becomes the lung of the house. It is through this system that your property breathes according to its needs.
When the house is crowded, whether meals are being prepared or during showers, the ventilation system works at full capacity. Thus, the fresh air enters quickly and the stale air is evacuated without delay. On the contrary, is the whole family at work or at school? The house takes the opportunity to rest: its breathing slowed down and its ventilation system too.
Today, in new homes that meet the building code, insulation levels are higher, air tightness is increased, and a high-performance ventilation system is installed. These houses are therefore more comfortable, with better ambient air quality and much lower heating costs than houses built before 2012.
So, when you see fog in your windows or other signs suggesting poor air quality, no longer qualify your home as too "insulated", but rather as well sealed and perhaps poorly ventilated. Also, before embarking on a journey of costly work, check with our specialists to determine the exact need for ventilation and the type of lung your home needs.
Learn more more about all of our residential services.
Insulation or airtightness !
 If you are concerned that your air quality is affecting your
health, Talk with our specialists and get all the facts!