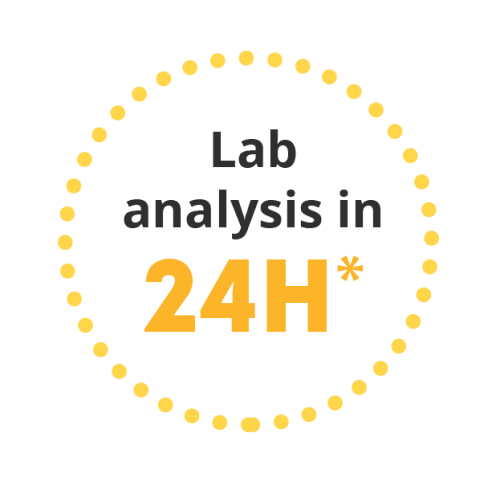 Does your vermiculite
insulation contain asbestos?
Asbestos testing kit Canada: take the
sample yourself and save time and money! *
Available everywhere in Canada!
* See terms and conditions below
ASBESTOS TESTING: WHAT IS AMPHIBOLIC ASBESTOS?
If your home is insulated with vermiculite, it is justified to believe until proven otherwise that it may contain amphibolic asbestos. However, the mere presence of vermiculite insulation in your attic does not automatically mean that asbestos is also present. Only a laboratory asbestos testing can determine whether or not the vermiculite insulation actually contains asbestos. Do it yourself and save with our complete asbestos testing kit for vermiculite insulation!
This package includes:
The shipment of the kit from our offices to your home
The form from the certified laboratory for your asbestos test
The procedure for sampling your vermiculite insulation for asbestos
Health Canada's informative pamphlet on vermiculite and asbestos
A pre-paid and pre-filled XpressPost envelope
The complete and detailed invoice for the service by Legault-Dubois
A hermetic bag for shipping the vermiculite sample
A pair of nitrile gloves to handle vermiculite insulation
Analysis of the vermiculite sample by a certified laboratory
Current taxes for the asbestos test are included in the online price
Various documents on the building sector and related subjects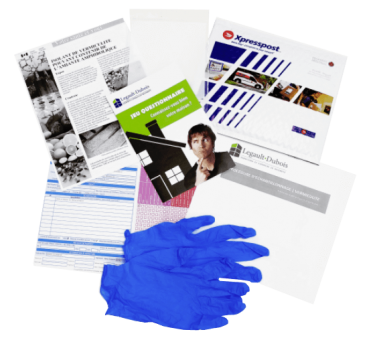 HOW CAN YOU MINIMIZE THE RISKS?
All homeowners whose homes are insulated with a vermiculite insulation should have a lab analysis of a sample of that insulation for asbestos. If you fear having or have a problem of vermiculite containing asbestos, there are some precautions you can take: :
Don't let children play in the attic
Inform anyone who needs to access the attic to work
Don't store anything in the attic if there is any risk related to asbestos
If you have to go in the attic, wear a suitable mask
NEVER remove insulation containing asbestos yourself
Seal any openings between the attic and the living areas
With asbestos fibers in vermiculite insulation, do not take any chances!
3 SIMPLE WAYS TO GET AN ASBESTOS TESTING
Vermiculite and asbestos testing kit Canada. Due to the current situation, please note that it is possible that your package may be delayed in your area when sending the sample to the laboratory, despite the XpressPost service included with your order. Unfortunately, this delay is beyond our control and we prefer to inform you of it. Be sure to keep your tracking number when you drop off the package at your local post office. For more information, do not hesitate to contact us.
ASBESTOS TESTING - OTHER MATERIALS
Are you planning renovations or you just want to know if the plaster of the wall finish or the tiles in your basement ceiling contain asbestos? We can help you! Legault-Dubois' asbestos testing kit offers laboratory analysis for various materials. Contact us at 514-286-0550 to find out about our procedures, fees or for any questions you may have about the service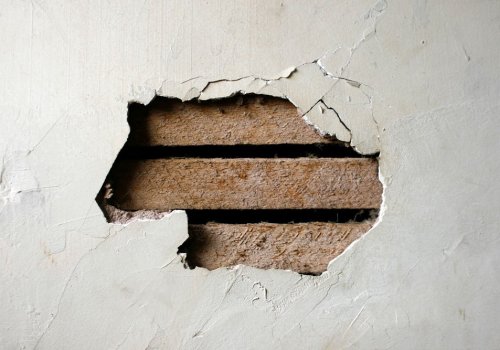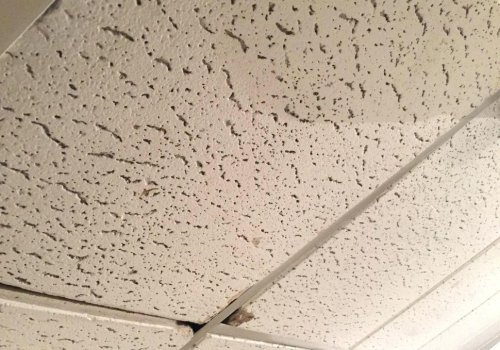 The environmental analysis laboratory is recognized and accredited by the Robert-Sauvé Institute for Occupational Health and Safety (IRSST) and has accreditation from the AIHA (American Industrial Hygiene Association).
*Additional information about the online purchase of a vermiculite and asbestos testing kit
The vermiculite and asbestos testing kit purchased online will be sent within 3 working days (or according to Canada Post delays).The cost of the kit purchased online includes all taxes (GST-QST), shipping fees, lab analysis fees, a pre-filled laboratory form, the sampling procedures, a plastic envelope (for vermiculite sample), a pair of latex glove and prepaid return envelope for the laboratory. Personal protection gear (dusk mask, safety goggle) are not included.
Upon reception of the sampling to the lab, a report will be sent to you within approximately 24h (1 working day). Statutory holidays and weekend days are not considered working days. The analysis time does not take into consideration the additional delay of mailing the sample to the laboratory. Samples received at the lab after 3 pm will be processed and analyzed the following day. The customer has the responsibility to make sure to follow the procedure provided in the shipment. The purchase of an online kit does not include on-site pickup service by a technician. This service is however offered by Legault-Dubois for an additional cost.
Legault-Dubois cannot be held responsible for sample lost or damage by the mail service. Please make sure to keep your tracking number when dropping off the package at your post office. The results obtained concern only the presence or absence of asbestos in the vermiculite insulation and does not evaluate the quality of indoor air at any time. This kit is for vermiculite insulation only. Floor or ceilings tiles or other flame retardant solid materials are excluded from this test. Is also excluded from the service: cost estimate of possible works or decontamination works.
If you have any doubt about the procedure, contact our analysis department at 514-286-0550
OUR VERMICULITE AND ASBESTOS TESTING KITS CANADA ARE AVAILABLE NATIONWIDE | Bas-Saint-Laurent; Saguenay-Lac-Saint-Jean; Capitale-Nationale; Mauricie; Estrie; Montréal; Outaouais; Abitibi-Témiscamingue; Côte-Nord; Nord-du-Québec; Gaspésie-Iles-de-la-Madelaine; Chaudière-Appalaches; Laval; Lanaudière; Laurentides; Montérégie; Centre-du-Québec; Abbotsford; Bathurst; Barrie; Belleville; Brandon; Brockville; Calgary; Cap-aux-Meules; Charlottetown; Corner Brook; Cornwall; Edmonton; Fredericton; Gander; Gaspé; Halifax; Hamilton; Hawkesbury; Kelowna; Kingston; La Tuque; Lethbridge; Levis; London; Mississauga; Moncton; Montebello; North Rustico; Oshawa; Ottawa; Peterborough; Prince Albert; Prince George; Quebec; Red Deer; Regina; Rimouski; Rivière-du-Loup; St-John; St-John's; Saguenay; Saskatoon; Sept-Iles; Sudbury; Summerside; Swift Current; Sydney; Thunder Bay; Toronto; Trois-Rivière; Val-d'Or; Vancouver; Victoria; Whitehorse; Windsor; Winnipeg; Yellowknife; British Columbia; Alberta; Saskatchewan; Manitoba; Ontario; New Brunswick; Nova Scotia; Prince-Edward-Island; Newfoundland and Labrador; Yukon; Northwest Territories, Nunavut