Does your vermiculite
insulation contain asbestos?
Depending on where it's from, vermiculite insulation may
contain amphibolic asbestos fibers that may cause health problems.
Take the sample yourself! *
WHAT IS AMPHIBOLIC ASBESTOS?
Asbestos or vermiculite? If your home is insulated with an old vermiculite insulation product, it is justified to believe until proven otherwise that it may contain amphibolic asbestos. However, the mere presence of vermiculite insulation does not automatically mean that asbestos is present. Vermiculite is a mica-like ore used in the manufacturing of a wide range of products thanks to its insulating and flame retardant properties. For its part, amphibolic asbestos fibers are very resistant to high temperatures, but are problematic because of their friable nature.
On that subject, did you know that…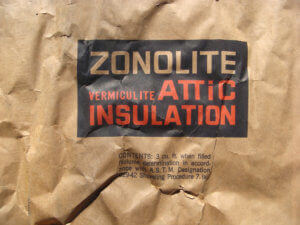 HOW CAN YOU MINIMIZE THE RISKS?
All homeowners whose homes are insulated with vermiculite-based insulation should have a lab analysis of a sample of that insulation. If you fear having or have a problem of vermiculite containing asbestos, there are some precautions to take: :
Don't let children play in the attic
Inform anyone who needs to access the attic to work
Don't store anything in the attic if there is any risk of lifting asbestos fibers
If you have to go in the attic, wear a suitable mask
NEVER remove insulation containing asbestos yourself
Seal any cracks, holes or openings between the living areas and thoses containing the contaminated insulation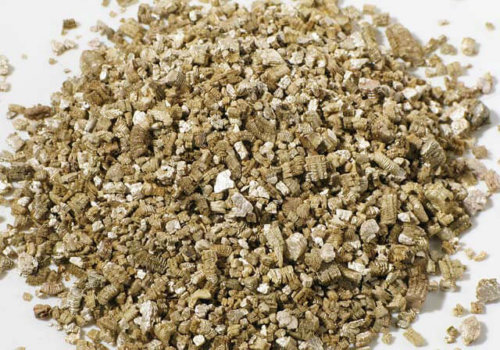 3 SIMPLE WAYS TO TAKE THE SAMPLE
*Additional information about the online purchase of a vermiculite test kit
The cost of the kit purchased online includes all taxes (GST-QST), shipping fees, lab analysis fees, a pre-filled laboratory form, the sampling procedures, a plastic envelope (for vermiculite sample) and prepaid return envelope for the laboratory. Personal protection gear (dusk mask, safety goggle or latex gloves) are not included.
Following the shipping of the sample to the lab and upon reception, a report will be sent to you within approximately 7 to 10 days. The customer is responsible for making sure that the procedure provided is followed. The purchase of an online kit does not include the on-site sampling service by a technician. However, this service is offered by Legault-Dubois for an additional fee.  
Legault-Dubois disclaims all responsibility for sending the sample to the laboratory and interpreting the results. The results obtained concern only the presence or absence of asbestos in the vermiculite insulation and does not pretend to evaluate the quality of indoor air at any time. This kit is for vermiculite insulation only. Floor or ceilings tiles or other flame retardant solid materials are excluded from this test. Is also excluded from the service: cost estimate of possible works or decontamination works.
If you have any doubt about the procedure, contact our analysis department at 514-286-0550
Bas-Saint-Laurent; Saguenay-Lac-Saint-Jean; Capitale-Nationale; Mauricie; Estrie; Montréal; Outaouais; Abitibi-Témiscamingue; Côte-Nord; Nord-du-Québec; Gaspésie-Iles-de-la-Madelaine; Chaudière-Appalaches; Laval; Lanaudière; Laurentides; Montérégie; Centre-du-Québec; British Columbia; Alberta; Saskatchewan; Manitoba; Ontario; New Brunswick; Nova Scotia; Prince-Edward-Island; Newfoundland and Labrador; Yukon; Northwest Territories, Nunavut
Delivery across Canada : Abbotsford; Bathurst; Barrie; Belleville; Brandon; Brockville; Calgary; Cap-aux-Meules; Charlottetown; Corner Brook; Cornwall; Edmonton; Fredericton; Gander; Gaspé; Halifax; Hamilton; Hawkesbury; Kelowna; Kingston; La Tuque; Lethbridge; Levis; London; Mississauga; Moncton; Montebello; North Rustico; Oshawa; Ottawa; Peterborough; Prince Albert; Prince George; Quebec; Red Deer; Regina; Rimouski; Rivière-du-Loup; St-John; St-John's; Saguenay; Saskatoon; Sept-Iles; Sudbury; Summerside; Swift Current; Sydney; Thunder Bay; Toronto; Trois-Rivière; Val-d'Or; Vancouver; Victoria; Whitehorse; Windsor; Winnipeg; Yellowknife