Pre-sale home inspection
Pre-inspected house: report available
Stand out in an overloaded market
514.370.2244
Inspections available days,
evenings and on weekends
DISCOVER THE LEGAULT-DUBOIS DIFFERENCE
Get the most out of the sale of your home. Legault-Dubois offers a quality pre-sale inspection service for your home, business or condominium unit superior to anything on the market. Surpassing the standards of practice of the Ordre des technologues professionnels du Québec (OTPQ) and the National Association of Building Inspectors and Experts (ANIEB), our pre-sales inspection allows your home to stand out in a highly competitive real estate market.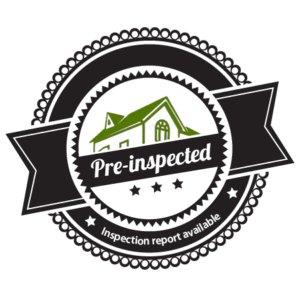 AN UNMATCHED PRE-SALE INSPECTION
Our inspectors leave nothing to chance. You can count on the Legault-Dubois team's experience and skills to reduce bargaining prices for your home. Our pre-sale inspectors provide homeowners with the information they need to carry out corrective work before putting their home on the market and thus justify the asking price. Our pre-sale inspection services (home, condominium, commercial) cover, among other things, the following visible elements:
Exterior siding, doors and windows
Insulation and energy efficiency
Heating, ventilation and air conditioning
LEARN MORE ABOUT THE IMPORTANCE OF A PRE-SALE INSPECTION
Whether it is to reduce your stress about the upcoming pre-purchase inspection, to give you time to have the necessary corrective work done at a reasonable price or to justify your asking price, pre-sale inspection only brings benefits for the sellers. Did you know that anything declared before the sale cannot be held against you? And that the pre-sale inspection report maintains the same legal value for the seller as for the buyer? Read the articles below and see all the benefits of pre-sale inspection.
Also, you can click here to see all our building-related articles.
SATISFIED CUSTOMERS REVIEWS
« La technicienne était très compétente, avait une attitude agréable et nous donnait plein d'informations pertinentes au sujet de ses observations. Ce fût enrichissant comme rencontre ! »
– Anik Matte et Daniel Lejour, La Prairie
« Je voulais juste dire que l'équipe est vraiment super ! Le service est excellent et le rapport de l'inspecteur est digne de Mike Holmes, de la chaîne CASA ! Merci beaucoup, on est très satisfait et on vous recommandera c'est certain !!! »
– Marie-Catherine Béland, Mascouche
« Il arrive trop souvent que M. et Mme Tout-le-monde se sentent comme des pigeons à plumer au moment de demander une expertise. J'ai vraiment le sentiment d'en avoir eu pour mon argent. »
– Mathieu Auclair, Greenfield Park
PRE-SALE INSPECTION: INSPIRE TRUST TO YOUR POTENTIAL BUYERS